About Us
Company overview
David Walter Limited is one of the leading and progressive Civil Engineering companies in Accra, Ghana. It is a Limited Liability Company with Registration number CS426892014 and authorized to commence business on the 12th November 1975.
David Walter Limited provides General Building and Civil Engineering Works, Building Engineering Services and Construction services. The company has grown steadily as a direct result of vigorous commitment to its client satisfaction. Our team is known for its resourcefulness and dedication which allows us to excel in providing good and reliable services at all times.
We are committed to providing effective and quality Civil Engineering Services to Private, Public Government Institutions. We maintain an extensive history of local and international clients through our value engineering services.
We recognize that the people our greatest asset and are committed to ensuring a safe and healthy workplace for all our employees. Site personnel are given awareness training relevant to their occupation and duties with Personal Protectective Equipment (PPE) provided to site personnel.
We are proud holders of following Certificates of Classification:
Ministry of Works and Housing,
Financial Class D1K1 for General Builiding and Civil Engineering Works
Financial Class E1G1 for Electrical and Plumbing Works
Ministry of Roads and Highways
Financial Class A1B1S1 for Road and Bridge Works
We strive to be " Master Builders"
MISSION, VISION, CORE VALUES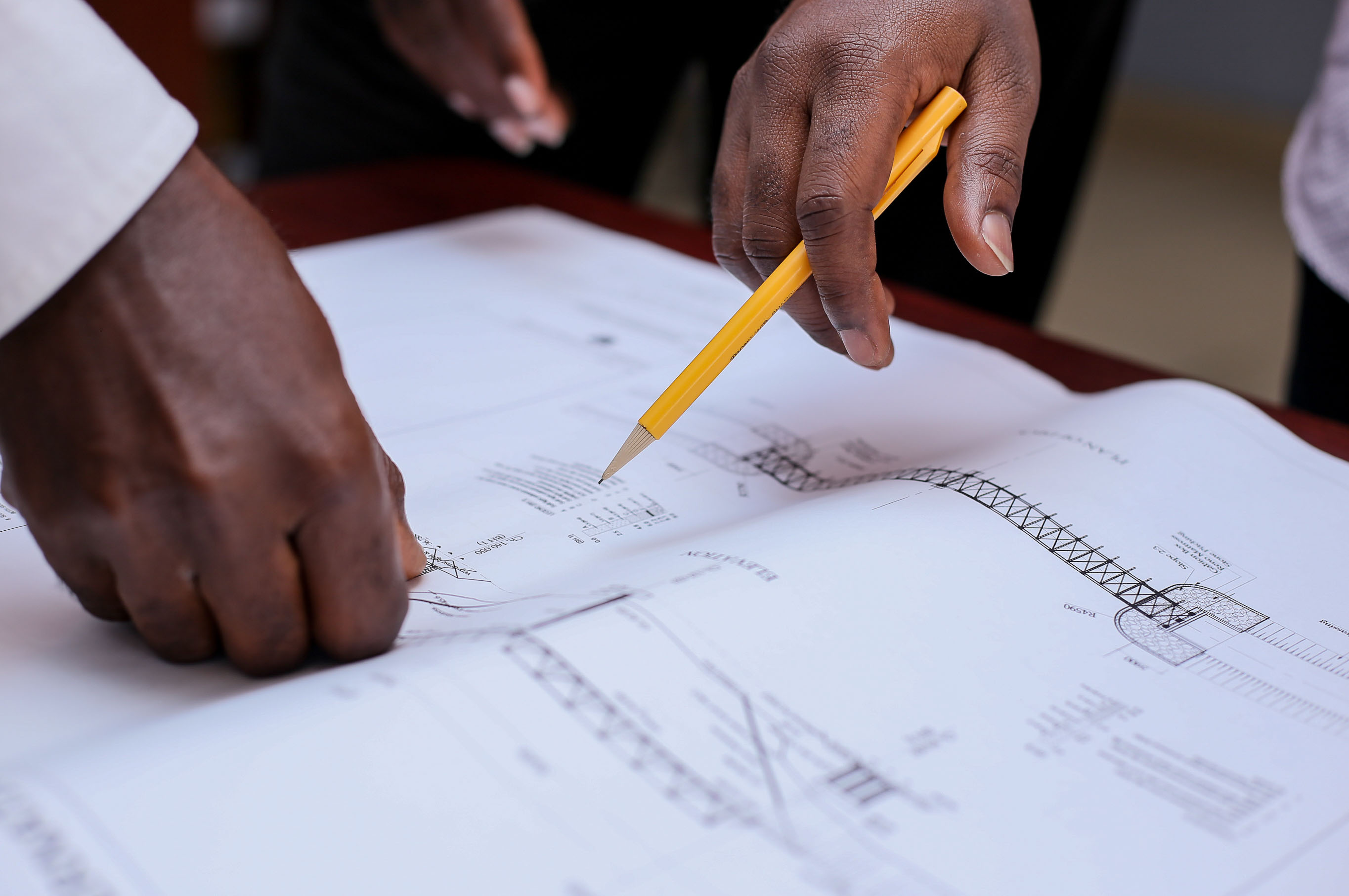 OUR MISSION
To be the preferred construction partner for our clients and the benchmark to which other construction industry players are measured.
OUR VISION
To exceed the expectation of our Stakeholders
CORE VALUES
Professionalism

Respect

Openness

Fairness

Innovation

Teamwork

Safety
OUR SERVICES
Offering a comprehensive range of services within the construction industry enables us to tailor a delivery system for customers, which matches our clients' needs, goals, and budget. Our commitment to these services adds value to your project and helps ensure its success
Our Services includes:
General Building Construction

Civil Engineering Works

Building Engineering Services (MEP)

Pre-Construction Services

Conceptual Budgeting

Value Engineering

Scheduling

Phase Analysis

Estimation

Design / Build
Our Policy Statement
Health and Safety:
We recognize that our people are a great asset and are committed to ensuring a safe and healthy workplace for all our employees. Site personnel are given awareness training relevant to their occupation and duties, with Personal Protective Equipment (PPE) provided to them.
The Project Manager ensures compliance with health and safety rules, investigates health and safety complaints from workers, and takes preventive and corrective measures at all sites.
Our Company has a policy of maintaining Workmen's Compensation and Contractors' All Risk Insurance for every project carried out. It is the Company's intention to meet its statutory obligations and do all within its power to prevent unnecessary injuries and maintain a safe workplace for all our employees and anyone we come into contact with.
We demonstrate our commitment to safety and a culture of safety awareness throughout all levels of operations. We put "safety first in everything we do" and execute all works to the highest standards of safety at all times.
Environment:
David Walter Limited emphasizes environmental awareness in all we do. We are keenly aware of the impact that we and our projects may have on the environment and, as a result, have implemented programs and policies to minimize adverse effects, focusing on construction methods and materials that allow for a 'greener' construction process.
We operate an Environmental Management System, enabling us to achieve and demonstrate our environmental performance by minimizing the negative impact of our operations while maximizing the potential for environmental improvements. Our aim is to be at the forefront of the industry in reducing the impact of all our activities on the environment.
Our People:
From our humble beginnings in 1975, David Walter Limited now has a workforce of over 160. David Walter Limited recognizes that the construction industry is people-intensive and regards its manpower resources as its most valuable asset.
We have a rigorous recruitment process, which includes written tests, group discussions, and interviews. Successful candidates are offered an excellent working environment with ample opportunities for growth and career development.
Employees undergo regular need-based training to ensure that they are up-to-date with the latest developments. Senior managers attend refresher courses, exhibitions, and seminars to keep themselves abreast of new technology and methodologies.
We have been rewarded with high levels of employee satisfaction and high levels of staff retention.
Quality Assurance and Quality Control:
David Walter Limited has well-documented Quality Assurance and Quality Control procedures, which play a major role in all works executed.
Materials specified and used for our projects are tested by recognized materials laboratories such as AESL, GHA, GSA.
We strictly adhere to policies and procedures that are fundamental to all works carried out. This is to ensure that we provide quality service and adhere to total quality management.